Prima Agro Ltd , a Cochin based Industrial Group, established in 1987, comprising units engaged in different activities, which was incorporated in terms of the Companies Act 1956, is having its Registered Office in Cochin . The company went public in 1993 and its shares are listed in major Stock Exchanges in India .
PROMOTERS OF PRIMA AGRO LTD
The business entities in the Prima agro ltd were promoted by the family of Mr. Sajjan Kumar Gupta, who migrated to Cochin around 50 years back from Rajasthan. A born entrepreneur, Mr. Sajjan Kumar Gupta, whose family was in the business of Flour Mills, developed his business skills over a period of time. In 60s and 70s, the S.K.Gupta family members had flour mills, practically, all over India. They were also actively engaged in trading of commodities and down stream products. Mutually agreed family partitions helped the individual brothers to develop their own family groups.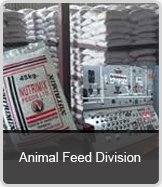 Animal Feed Division
The Animal Feed Divsion of Prima Agro Ltd is having two units located in the Industrial Area at Edayar, Kochi with a capacity of 250 Tons Per Day and another one at Trivandrum with a capacity of 200 Tons Per Day The unit, as presently structured, is poised to produce a variety of Animal Feeds. The Company has installed the most modern plant with computerized controls. By adopting sophisticated techniques and evolving recipes with appropriate ingredients.We have also signed a long term contract with KSE Ltd for manufacturing feed for them.