Mr.S.K.Gupta (Age 72), is the Promotor and Chairman of Prima Group of Companies. He hailed from Rajasthan almost 50 years back and established the Prima Group in Kerala. He has vast experience in the field of agro based industries, especially in flour milling. He is having wide business contacts. He is now the Chairman of the company. Under his leadership the company is leading towards success.



Mr.Sanjay Gupta
(Age 46 ), the present Managing Director of Prima Agro Limited has been associated with the family business of Gupta?s after his formal education and took over the management 20 years back. He is specialized in Marketing and Finance management. He has travelled abroad extensively and kept himself update with the changing scenarios in global markets.
Mr.Shyam Sundar Gupta (Age 64) who is presently in charge of flour mill activities. He has a lot of experience in flour mills management. He also has experience in handling finance and bank activities. He will look after proper funds deployment and purchase of capital assets after the details are finalised by the management.
Mr.Sadasivan Pillai (Age 52) has joined the Company as Secretary and General Manager (Finance). He has 25 years of experience in Finance, Accounts, Tax Matters, MIS, Treasury Management, Budgetary Control and as Company secretary. He is in charge of MIS and will be closely associated with the Legal Matters and related Secretarial matters.
Mr Deviprasad (Age 61) is a Manager Legal, HRD and Corporate Relations. He has more than 25 years of experience with reputed organizations and is a Lawyer.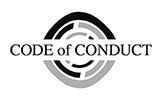 PRIMA AGRO LTD.
Door No. V/679C
Industrial Development Area
Edayar - 683 110, Cochin, India
CIN.No - L15331KL1987PLC004833

Phone : 91-484-2551533, 2551534
Email : primaedayar@gmail.com

News & Events
All Share Holders are requested to register their e-mail id and postal addresses with the Company so as to enable the company to establish an e-voting platform. Please send your e-mail ids/addresses to the following company email; primaedayar@gmail.com